Ouka - Core2 Duo Workstation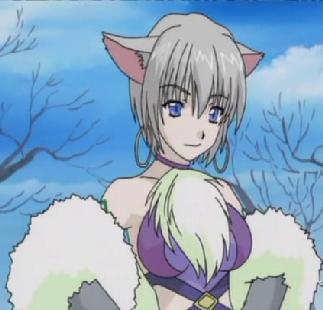 Intel Core2 Duo E6700 2.66GHz
4GB DDR2-667 SDRAM in a Foxconn G9657MA-8KESRH
Onboard PCI Ethernet (Marvell Sky2 GBit Ethernet)
Samsung SH-S203B DVD+/-RW
FMI Wireless Keyboard/Mouse
200 GB Western Digital 7200RPM SATA2 HD
750 GB Seagate 7200.10 7200RPM ATA100 HDD - external via IEEE1394
Onboard Intel G965 Graphics
Samsung HLN-437W1X 43" DLP Monitor
ADSTech InstantTV Deluxe MCE-306
MicroATX HTPC case, 300W PSU

External USB Pioneer DVR-106

Gentoo Linux

Work in progress - this machine used to randomly hang every two weeks or so, and only clue is that it enters soft lockup with ACPI on its callstack. New firmware was installed hoping it would alleviate the issue. So far it looks good, over 1 month of crashless operation has passed.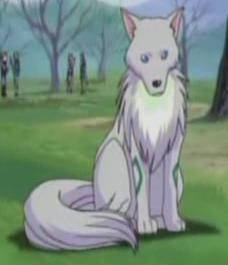 Ouka (of the clan 'Divine Fist', pronounced O"ka) is a lycanthrope, a special player-character in "The World" of the anime series .hack//Legend of the Twilight Bracelet (also simply as .hack//Dusk - initial translation the "dusk" and "twilight" were swapped). She can change from wolf to humanoid form at will, minus the extra set of wolf ears, wolf fangs, and wolf paw pads on her feet. Her strength is physical melee attacks, which do quite a bit of damage without weapons. Oddly enough (at least not yet) she never fights in wolf form and prefers punching and kicking while in humanoid form. She is friends with the wavemaster "Rare Item! Rare Item!" Mirelle. About as impressive as Inuyasha but not sure what the outcome of her versus Tsume or even Blue or Toboe...